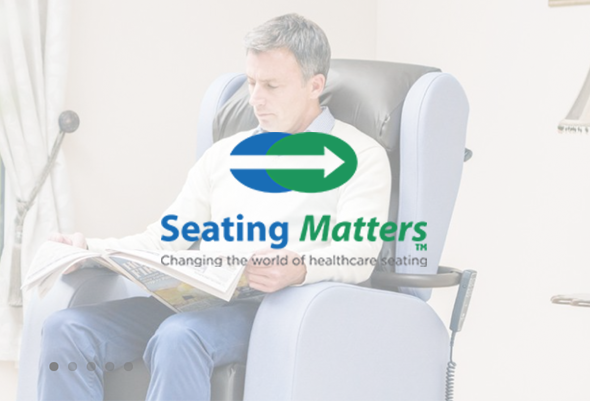 Project Description
Seating Matters
A local Irish Medical Equipment manufacturer, making a range of specialised chairs for disabled & elderly patients.
Seating Matters have used Stabilus gas springs from their initial design and contacted us to help when they wanted to expand into the Canadian Market. To do this Seating Matters faced the difficult task of gaining Canadian Health Service Approval.
We arranged for their new chair design to go to the Stabilus factory in Koblenz, where, a team of specialist engineers developed a new variation of the BLOC-O-LIFT lockable gas spring to achieve the required "hand forces" necessary.
Brian Cole then accompanied Seating Matters on a visit to the Stabilus factory to see and test the new parts in operation.
The finished chair was sent to Canada, where it gained the all -important Canadian Health Service approval.
This chair has subsequently gone on to be approved by the Veterans Hospitals in the USA.
"The approach that T. Cole & Son and Stabilus took proved vital to achieving our product approval in Canada. They were determined to meet the required specification and did it a very short timescale."
– Ryan Tierney, Director, Seating Matters

Project Details
Date

24 December

Client

Microsoft

Technology

PHP